You are logging into the RoguFab.com Forum (message board/discussion). To log into your RogeFab.com shop account, click here
R32 GTR build
Topic starter
28/01/2021 5:34 am
So I figured id start a build thread for my r32 GTR. The end goal for the car is to have a daily street-driven "pro-mod." I've been working towards this for a few years and have had to put my car on the back burner to build customer cars, and for my other job, Hoping to have the car completed before tx2k 2022
The backstory:
I bought this GTR at auction while I was stationed in japan back in 2012, after extensive research to make sure I could bring it back home with me, for a crazy cheap $8,000. It was completely stock other than some fugly wheels and an aftermarket intake. During my time in Japan, I left it as close to stock as I could while collecting parts to build it when I got home.    
Topic starter
28/01/2021 5:47 am
so after many track days at fuji speedway and weekends spent at Hakone, I was browsing up garage and decided it was time to buy some better coilovers, as my original plan for the car was to be a streetable 500-600hp daily that I could take to the track, while I was at up garage I purchased a set of HKS hypermax gt IV, a nismo 2.5way diff, and a set of used but good hks turbos.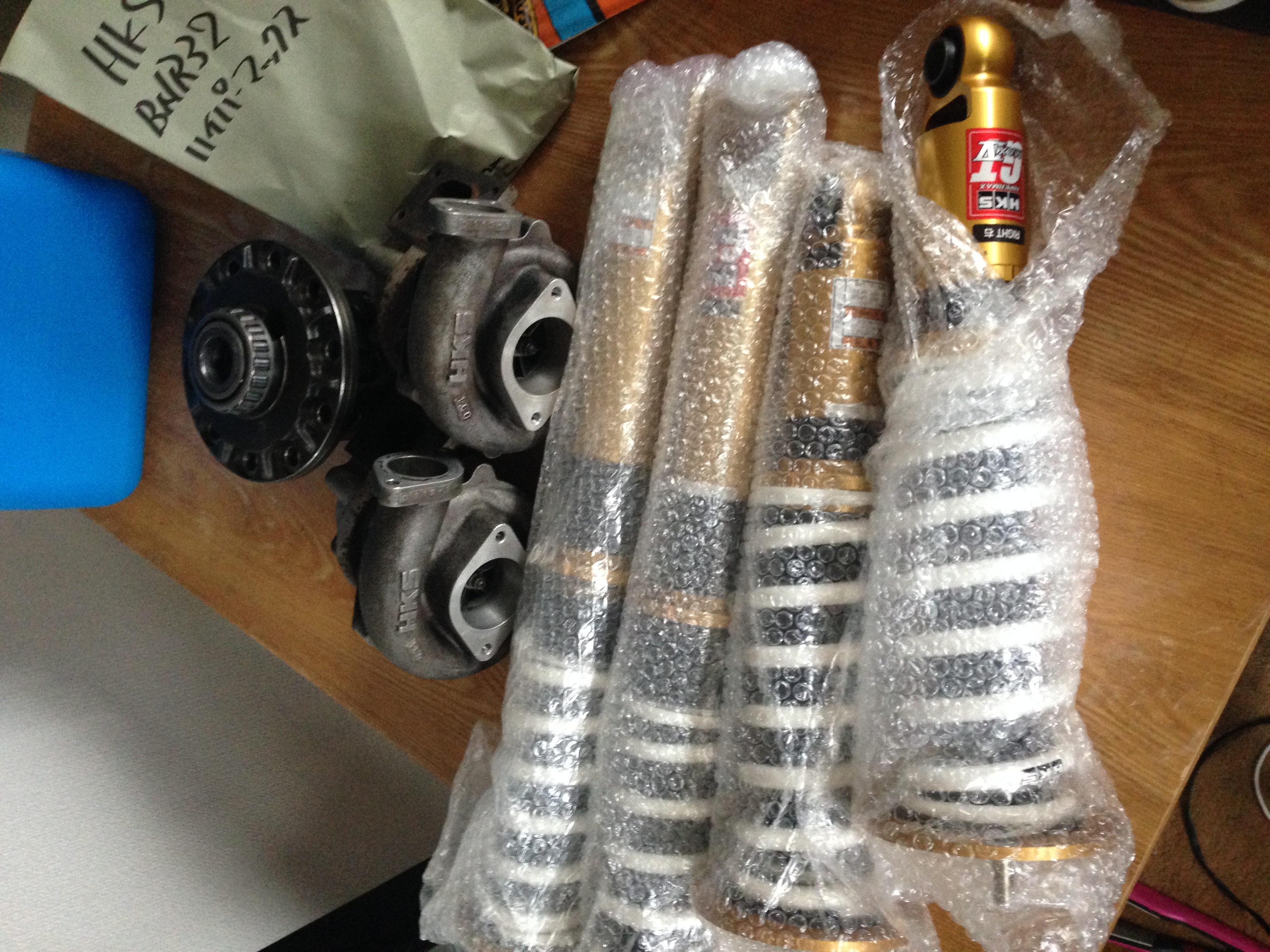 Topic starter
28/01/2021 7:10 am
I let those parts sit for a bit while I was on deployment. came home and within the week enjoyed gtr day at fuji speedway where I bought some dixcel rotors, project mu type HC pads, and Cusco tie rods. Followed by spending the next day on base in the garage installing all my new suspension components.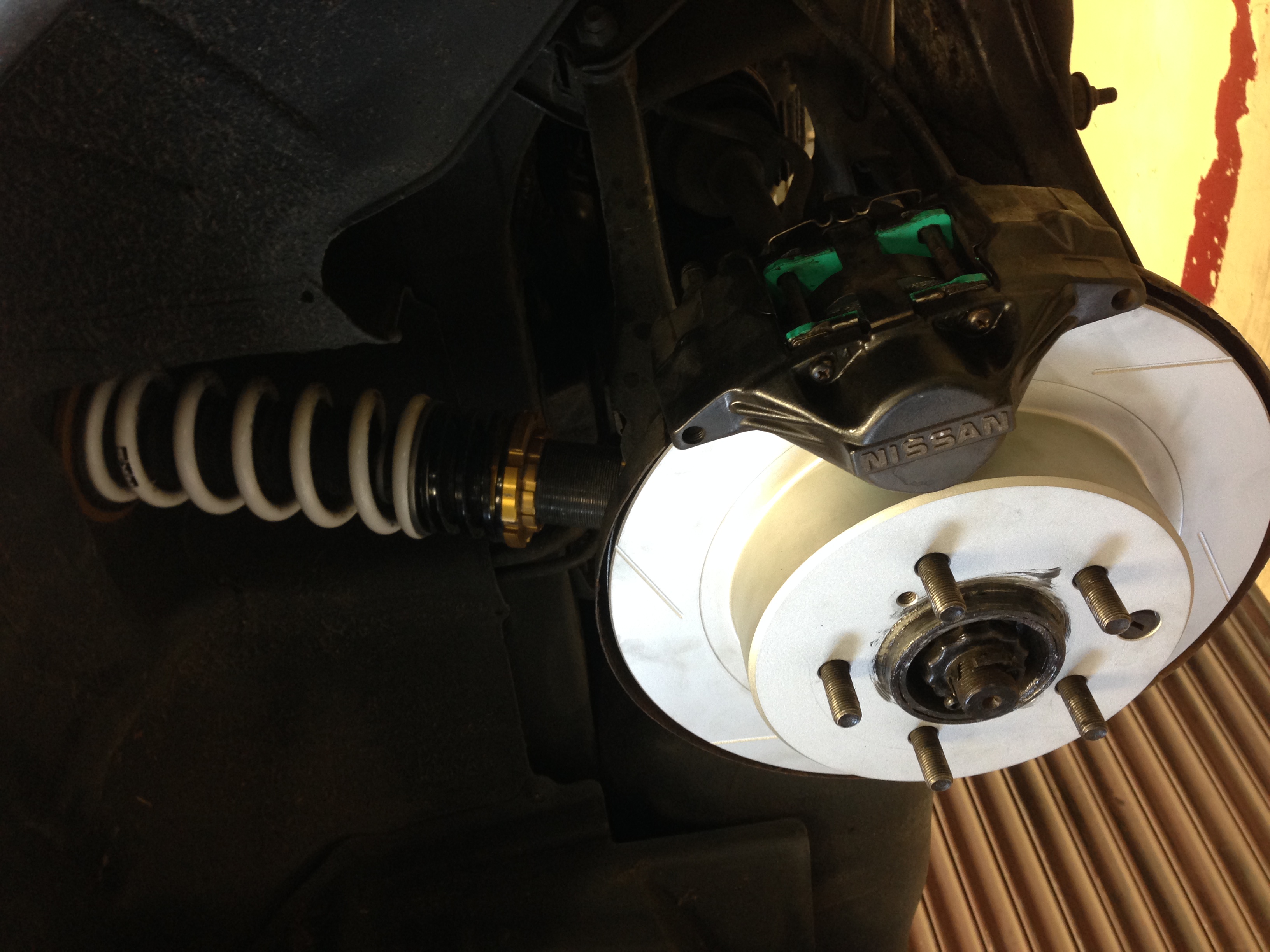 This is awesome!  I love that you got the car for a "song" while you were in country. That is a great start!
Topic starter
28/01/2021 7:28 am
At this point, it's now 2015, and a few weeks before it was time to ship my GTR to the state and head home another local GTR owner decided he wanted to get rid of his carbon hood and trunk so after talking to him we did a straight swap my stock hood and trunk for his carbon ones. At roughly the same time a friend on base traded me his wheels for my fugly ones. The day finally arrived I deregistered the car and took it to the docks for its long trip to Texas. 
Topic starter
28/01/2021 7:40 am
After roughly three months and a complete pain in the ass process to title and register the car, it was finally back in my possession, sitting in my driveway. At this point in my life, I had just got out of the military was going to school for automotive performance and landing my dream job as a technician at Hennessey performance. While I was working there, I had big goals for the car. My build goals had changed from street track car to street drag car. Before I decided to start the build, I threw the car on the dyno to get some base numbers, where I discovered the motor was hurt. Honestly, I don't know why I was surprised I beat that car hard from the time I bought it until I dynoed it. and thus started what is now going on 4 years of being apart lol       
Topic starter
28/01/2021 7:53 am
while working at Hennessey I discovered my passion for fabrication and was in awe of the stuff our fabricator could do, which in turn over time led me on the path to becoming a welder / fabricator but before we got to that point I started on what I thought at that time would be a year project max refreshing the engine and throwing some quality parts at it and throwing the beautiful widebody I had acquired. 
so first we dropped the subframe to pull the motor and trans which at that point was just going to get refreshed. 
Topic starter
28/01/2021 8:02 am
shortly after removing the motor and trans I had a change of heart and decided being a technician was not what I wanted to do and that I wanted to make the switch to becoming a fabricator. so I quit my job packed my stuff and took a trip out to California to attend The FAB School, where I learned and honed my fabrication skills. but in the process lost my passion and drive for building cars and decided to go a different route becoming a composite tech on drones while fabricating and building roll cages on the side for friends and a few buddies shops. 
Topic starter
28/01/2021 8:19 am
So after roughly two years of my car just sitting gathering dust, I woke up one morning and realized how much time had past missed working on my car, and got rolling on it. Now, mind you, with no motor or trans and completely gutted, I decided it was a good time to start working the widebody and start getting rolling on the cage. Unfortunately, I did not have my own bender at the time, but a close friend did. His bender happened to be the amazing Rogue Fab bender, which I was already very interested in thanks to the fabrication series on youtube. In exchange for using his bender, I helped him out on a sand rail he was building.     
Topic starter
28/01/2021 8:39 am
So after getting the main hoop built and waiting for some more molly to come into our local metal supplier, I started to work with the widebody getting it fit up and bonded on, followed by having all the glass removed (I really wish I would have waited on the glass) because after having a party at the house a friend who enjoyed one too many was kind enough to shatter my windshield lol 
Topic starter
28/01/2021 8:49 am
at this point, things were going smooth, and appeared as if I might be making some progress on the build to actually get it on the road again. However, a job opportunity within the company became available that would allow me to work half the year, move back home to Texas, and have the other half of the year off. allowing me to pursue my real dream of opening my own shop
Topic starter
28/01/2021 8:55 am
so I made the move back to Texas. Worked my 6 months overseas (10 months thanks to covid causing us to be stuck), and my car was once again put on hold while I focused all my time, energy, and money into my shop. before I left to come back out here I decided I needed to get some work done on the car so I could keep moving forward so I reached out to a good friend who owns a body shop in San Antonio to see if he could finish the bodywork before I get back so I can throw the car on the chassis table and get the tube frame and cage knocked out.  
Topic starter
28/01/2021 9:06 am
Now that we are up to speed let us talk big picture plan for the car. After several years and my mind going crazier and crazier with how I want to build it. Starting from the modest 500-600 track car to the now widebody tube frame drag car. My goal is to take it in steps have it ready to showcase at tx2k22. Once it gets back from the body shop, I will be building the tube frame and cage. The car will no longer be RB powered (broken-hearted Phan Bois cry here), but it will be getting a 1600-2000hp power plant sending power through a th400 back to a Ford 9inch. After completing the tube frame, I will be making a mold of the body and then making a one-piece carbon shell and one-piece front end. all of this should start in April once I am back in Texas.   
One piece carbon shell on a tube frame?!?! Sweet. Almost temping to make that a standalone project and keep the original R32 after using it as a plug for your molds and turn it I to a resto-mod street car with tbe RB. 
I know that would take a lot of fab. Whole front suspension, etc. Hmmm...
Topic starter
29/01/2021 7:23 am
@joe I've considered it. what might happen is making the carbon shelled tube frame a strict drag car and then take the fiberglass widebody off the original put new quarter panels on and making a second tube frame for the steel shell having that as a no-prep car and daily driver. the only thing stopping me is I am hoping to get my hands on an r34 shell to make that a no-prep car